See on Scoop.it – Geography Education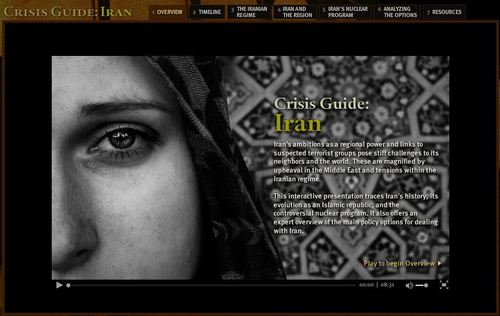 "Iran poses steep challenges to its Middle East neighbors and the world. Explore the country's complex regime structure and controversial nuclear program, and watch experts debate the range of policy options."
Seth Dixon, Ph.D.'s insight:
Iran is in the middle of one of the most important geopolitical regions. One the bordered with Iraq and the Persian Gulf, Iran is stratgeically positioned to have considerable control over the world's most important waterway for oil shipping and trade, the Strait of Hormuz.
Given it's context, Iran is a country that students should more about than the three main facts that that most Americans are already aware of (1-Iran has an Islamic-based government, 2-an emerging nuclear program and 3-a ton of oil). This interactive feature is a good starting point with great videos, timelines, maps, articles that assess the current situation in Iran.
Tags: Iran, political, Middle East.
See on www.cfr.org