See on Scoop.it – Belize in Social Media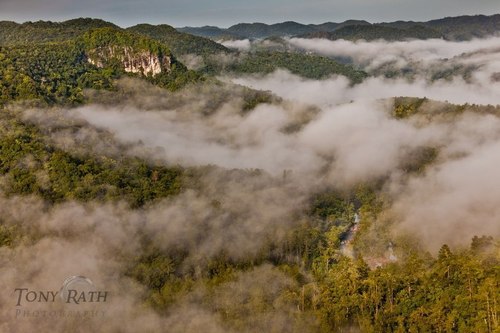 Woke up to pouring rain here in Dangriga – not a great sign for a week in the back country. Fortunately the forecast calls for improving weather over the week. Really excited!

Have made arrangements for a guide from BFREE (Belize Foundation for Research and Environmental Education) to show us the Harpy Eagle nest in the Bladen. We will stay about 200m-300m from the nest to ensure we don't disturb them. This means backing in another 45 lbs (20.5 Kg) of camera gear – a 400mm f/2.8 along with the necessary tripod and mounts. All together we'll backpack in about 75 lbs (34 Kg) of camera gear – 2 camera bodies, assorted lenses, LOTS of batteries, flash – and 15 lbs (6.8 Kg) of my personal gear – hammock, change of clothes, first aid, snacks and toothbrush – distributed over 2 packs.

Since I don't have any recent photos of the Bladen – my last trip was in the mid 1990's with the Belize Audubon Society – I include a photo from the Mountain Pine Ridge which for me creates a feeling of the majesty and mysteriousness of the tropical forest. When I return I hope I'll be able to post photos that will do justice to the Bladen's natural beauty; and the Harpy Eagle. Wish me luck!
See on www.facebook.com